Shopping Cart
Your Cart is Empty
There was an error with PayPal
Click here to try again
Thank you for your business!
You should be receiving an order confirmation from Paypal shortly.
Exit Shopping Cart
North Nassau Acupuncture LLC

For total body balance and wellness...

Please check out our new patient testimonials to learn about people's
experience
with North Nassau Acupuncture LLC.  http://www.nnacupuncture.com/Practitioners---Testimonials.html
We are very excited to announce that we are now open 7 DAYS A WEEK!!!
To all of our wonderful and loyal patients,

We hope that you are all well. As the weather outside (hopefully our final snow of winter) begins to turn to spring, it brings about many changes. Our body goes through an internal seasonal change as well. This time of year brings about renewal and rebirth in the body, as well as outside. Spring is represented by the "wood" element that affects the liver and gallbladder. Now is a great time to come in for an appointment to cleanse and detox our liver and awaken our body for the upcoming season! We are also very excited to offer a new technique called "zero balancing" which helps to balance the structural and energetic levels of the body. Please contact our office and we will be happy to set up an appointment for you.

Also, just a reminder to get in before your packages expire. All packages expire within 6 months of purchase.
We look forward to hearing from you soon.

The staff at North Nassau Acupuncture :)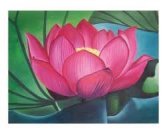 /